I'm a french Graphic & UX Designer
I'm Céline, a Graphic & UX Designer based in Paris.
Since 2009, I've been creating interactive digital experiences and visual interfaces.
Have fun on my portfolio and feel free to drop me a line.
Urban Stories
A multiplatform project about urban art. Providing three different channels of interaction – an app, real events and a website-, users will have the cultural and social experience to participate in a big collaborative artwork project.
View case study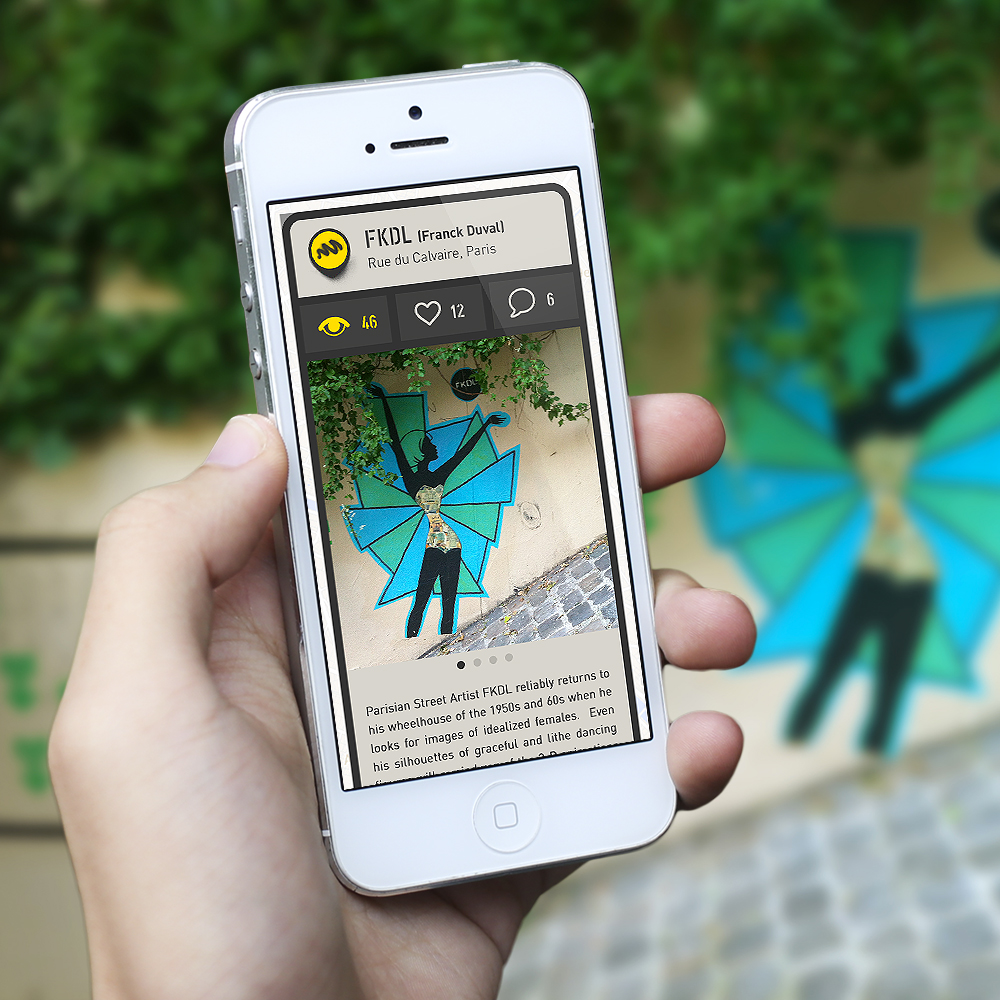 Bookeen
Bookeen is a French company renowned in the e-book market (with the Cybook reader) since 2003. As a UX and visual designer, I've been asked to entirely rethink their reader user interface and create a reading app for tablets.
View case study
I'm now based in Paris.
But I've also been working with agencies and clients from the Netherlands, the US, Australia, Germany…
I look forward to hear from you!