I design apps, websites and digital experiences.
Discover my recent projects and drop me a line if you want to work with me and make your users happy!
A responsive website to find the daily menus in the restaurants near you, for lunch everyday.
I've joined Near & Fresh team in 2013 as a graphic and UX/UI designer. We launched the new beta version in 2014 with a few restaurants in the 18th arrondissement of Paris.
View case study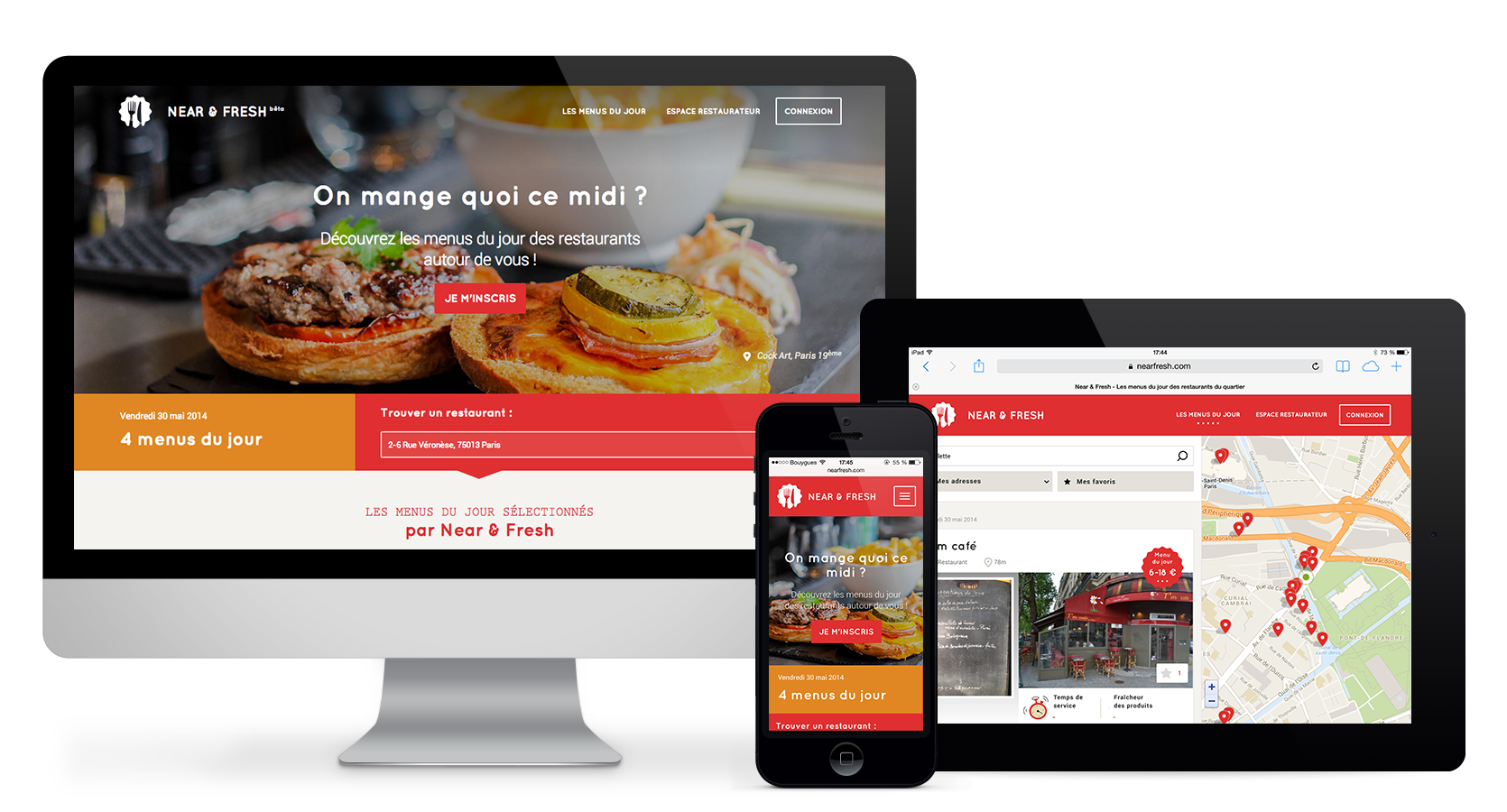 An app that lets everyday people get paid for creating social media posts for brands they like.
I've created the visual design of the Social Ammo iPhone app. My work was also to improve their logo, create illustrations for 20 category badges, and an app icon.
View case study
I'm now based in Paris.
But I've also been working with agencies and clients from the Netherlands, the US, Australia, Germany…
I look forward to hear from you!