Be part of a community of creative people.
Client: Personal
My role: Concept design and art direction (interfaces, promotion & communication document) within a 3-member team.
Urban Stories is a multiplatform project about urban art.
Providing three different channels of interaction – an app, real events and a website-, users will have the cultural and social experience to participate in a big collaborative artwork project in their community that breaks down the boundaries between the real and the digital world. More infos in the presentation slideshow below.
Making Memories is what Life is all about.
Client: Point Blank Group
My role: Interaction and interface design for the iPad app
Create Narrated Photo Books for your iPad to see, hear & share your memories — anywhere.
Memorability makes it easy to save your memories in minutes. Just choose one of our many stylish album themes, select your photos, then drag & drop your photos into the professionally-designed page layouts.
Société Générale Filigrane
Agency: Uzik
My role: UX and visual design of the responsive website (mobile, tablet, desktop)
For their new rewards catalogue 2013, the french bank Société Générale asked us to rethink and redesign their online catalogue « Filigrane ».
It is now possible to browse and filter rewards on your mobile, your tablet or your desktop on a brand new responsive website. 
Share photos, moments, tips and reviews about wines with your friends. 
Client: Labotec
My role: Interaction and interface design for the iPhone app
Vinio is a social network all about wine. You can share photos, moments, tips and reviews about wines with your friends. Tag the wine you are tasting (scan the bottle label or bar code), rate it, share your thoughts, and interact with your wine-lover friends. 
Facilitate your estimation sessions. 
Agency: IceMobile
My role: Visual design for the iPhone and Android app
Scrum poker is a consensus-based technique for estimating, mostly used to estimate effort or relative size of user stories in software development.
You can use the ScrumPoker by ICEMOBILE app to facilitate your estimation sessions. Next to simply using the app offline, you can also hook up with the rest of your team through your local Wi-Fi network to see each others' estimations as soon as they are revealed!
Client: Labotec
Cartoonist: Hugh MacLeod
My role: Interface design for the iPhone app
Now for less than half the price of a typical greeting card you can send an amazing postcard to a friend, foe, lover, client, boss or even grandma. Funny, pithy, perfect cards for every occasion from birthdays to business deals.
Choose from dozens of Hugh MacLeod's popular @gapingvoid images for every occasion. Send an e-card or high quality real 5×7 postcard by mail, right from your iPhone.
An educational app for assignments, notes and calendar, using Dropbox.
Client: DropLearn
My role: UX and interface design for the iPhone app
DropNote is the first app of a suite of educational applications (DropLearn) built on top of Dropbox, for educators and students. The user can add interactive notes, tasks in his calendar, have access to his schedule, and share everything with his classmates.
The project has been cancelled by the client. 
Hiboo is a collection of digital books for teenagers. 
Client: Personal
My role: Concept design and art direction (interfaces, video teaser, communication medium) within a 5 designers team.
Each book is chosen according to editorial choices based on travel, adventure and fantasy. The editorial contribution is to offer an application with an immersive environment, interactive enhancements and community solutions, trough an iPad application.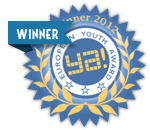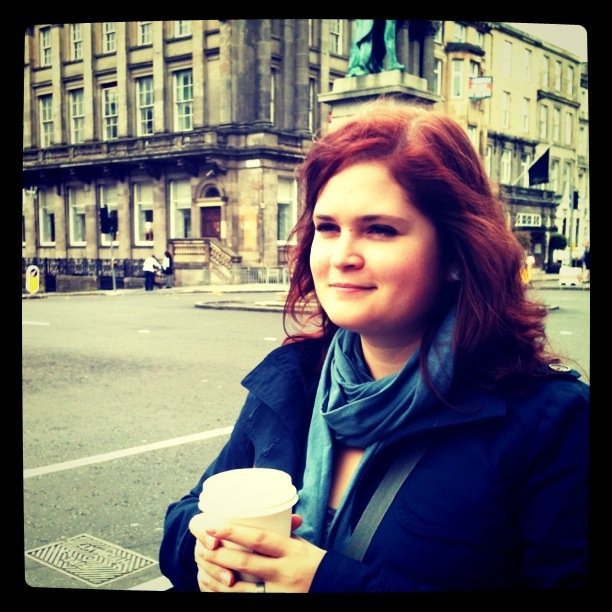 Céline Kniebihler
Graphic & UX designer
celine.knieb@gmail.com
+33 6 61 20 60 89
I'm a french graphic and UX designer.
I'm currently looking for new freelance assignments.
Feel free to contact me if you need a designer for your interactive project (UX and UI design).
Je suis disponible sur Paris pour de nouvelles missions en freelance. N'hésitez pas à me contacter si vous avez besoin d'un designer pour votre projet interactif (user experience, design d'interaction et d'interface).
User experience design
Interaction design
iOS & Android interface design
Responsive design
Icons & infographics
Graphic & UX Designer
FREELANCE
Paris
April 2012 – now
Interaction and interface design for web and mobile platforms. Clients: Labotec, DropLearn, Point Blanc Group, Uzik
Portfolio
Visual Designer
ICEMOBILE
Amsterdam (The Netherlands)
December 2011 – September 2012
Interface design for mobile apps (iPhone, Android, responsive). Clients: Albert Heijn, Brand Loyalty, InShared
Website
Designer Junior
GRAND UNION
Fullsix Group, Levallois Perret (France)
September 2009 – July 2011
Interface design for websites and mobile apps, illustration. Clients: L'Oréal, Orange, Fiat
Website
Conception Réalisation Multimédia
GOBELINS, l'école de l'image
Paris (France)
2009 – 2011
A 2-year higher diploma equivalent to graduate degree specialized in interactive Digital Media Design and Development, part time apprenticeship. Speciality: designer - Level II
Website
BTS Communication Visuelle
ECOLE ESTIENNE
Paris (France)
2007 – 2009
A 2-year higher diploma in Visual Communication. Speciality: graphic design, advertising, publishing - Level III
Website
MANMA
ECOLE ESTIENNE
Paris (France)
2006 – 2007
Mise à Niveau Métiers d'Art: Intensive undergraduate studies in preparation for competitive entrance examinations to a higher studies in applied arts. Speciality: typography – Level IV
Website
Where I went and where I want to go
See more pictures about my travels on my photo galleries and my blogs: